What's your race at Nationals?
This year I will be competing in the D1 (Club) Collegiate National Championship on Jan. 10th for The Ohio State University Cycling Club and in the Elite race on Jan. 14th for the American Classic Pro Cyclocross Team.
What's your goal for this race?
I am usually very adamant about not setting placement goals but instead focusing on the components that lead to desired finish results... but the collegiate race is different. I will still have my standard goals of maintain my position at the start, consistent or negative split laps, and be smart tactically but I also have a big goal in mind too. I've had this goal ever since I evaluated what I wanted my goals in the sport to be. And that goal is WIN. I believe that if I have a clean race and perform how I have been all season that it is entirely possible. Last year I got my first taste of the Nationals podium and I have had my eyes on that top step all year.

For the Elite race, I have far more conservative but equally as important goals. I will either be starting on the 2nd or 3rd row and I plan to put that Euro start experience to good use! For this race I would like to make the initial split and then go for broke holding on as long as I can. My performance at Nationals last year was less than desirable so I am hoping to improve upon that.
What's your favorite memory from racing Cap City?
It would definitely have to be the Big Run short track race a few years ago where it was pouring rain and super muddy. I had originally gone to the race to help volunteer and then somehow ended up texting a bunch of ladies to come race in the mud. It was amazing! I ended up borrowing a bike, racing in white jeans (they did not survive the mud ha) and a t-shirt, and having an absolutely ridiculous time. Afterwards we all went out for tacos with everybody who dared brave the weather!
What did you learn from racing Cap City?
Cap City has taught me how to be a more grounded athlete and also the importance of a Positive Mental Attitude (PMA yo!). We aren't a huge group and the leaders of Cap City Collective wear many hats and sacrifice a lot of their time/personal successes so that they can foster an environment for other people to achieve their dreams and have an amazing time doing so. As an athlete that has the luxury of showing up to races (sometimes even the day before) with everything ready to ride it is very easy to forget the year of planning that went behind a days worth of racing and teaching. Being able to see and help be a part of the Cap City Collective community is a welcomed reminder of what it takes to foster a successful and welcoming cycling community.
What's your highlight of this season?
This season I was able to accomplish a lot of my long term goals that I made a few years ago. I was selected to race in the domestic World Cup races, earned my first UCI podium(s), and was able to go race in Belgium. My absolute favorite moment of the season was while I was racing in Europe, Spencer Hackett tweeted at the announcers and they announced my name over the live stream! While simple, it reminded me how lucky I am to have such a close-knit and hella supportive Cyclocross family back home in Columbus which gives me all those warm and fuzzy happy feels!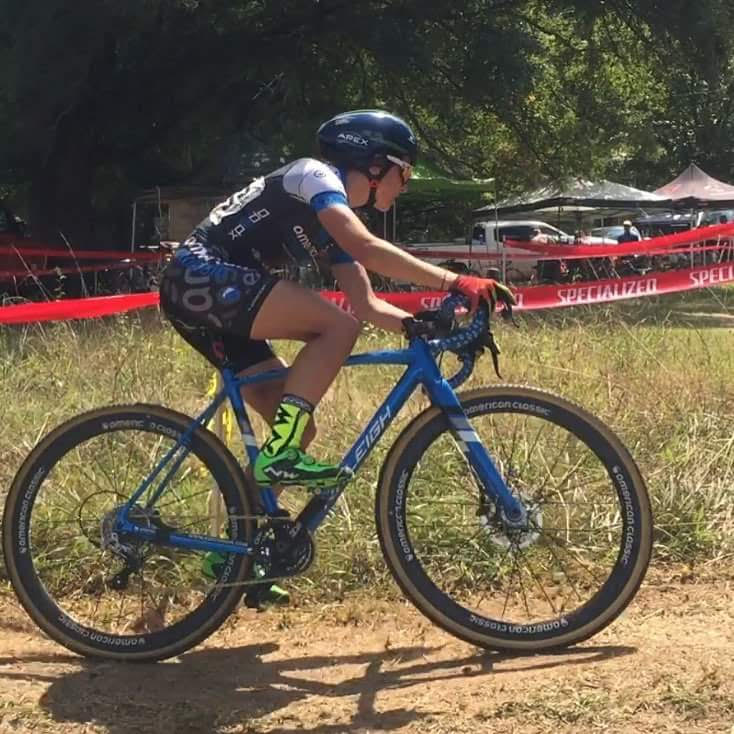 Do you have any advice for new racers?
Take it all in! Once your race is done (and you cool down) go back out and find a section to watch and cheer on other riders or find a group of people cheering and join them (you will pretty much instantly make new friends this way too ha!). Also this gives you a chance to look at how other riders are getting through sections that may have been difficult in the race so you can learn for next time!